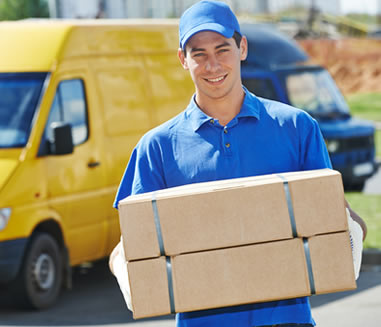 koeriersdiensten
De Taxigigant uw oplossing voor spoed zendingen door geheel Europa. Of het een envelop is of meerdere dozen wij garanderen snelle levering tegen concurrerende tarieven. Omdat iedere zending anders is en andere prioriteiten heeft maken wij graag een maat offerte.
Uw zending begeleiden wij altijd van een vrachtbrief en zorgen voor een getekende ontvangstbevestiging bij afleveren.
| | | |
| --- | --- | --- |
| Standaard | € 00,39 per km | excl. 21% |
| Spoed | € 00,45 per km | excl. 21% |
Spoedzending
Een spoedzending is wat betreft de voorwaarden gelijk aan een standaard koeriersrit.
Met als enig verschil dat, omdat er op korte termijn gehandeld moet worden
de kosten iets hoger zijn dan bij een standaard koeriersrit.
Spoedzendingen zijn alle zendingen die nog dezelfde dag vervoerd moeten worden.
Ook onze Koerierdiensten service is er 24H/7D. Neem contact op voor meer informatie
www.dekoeriergigant.nl  0348 788 100 / 030 711 13 77